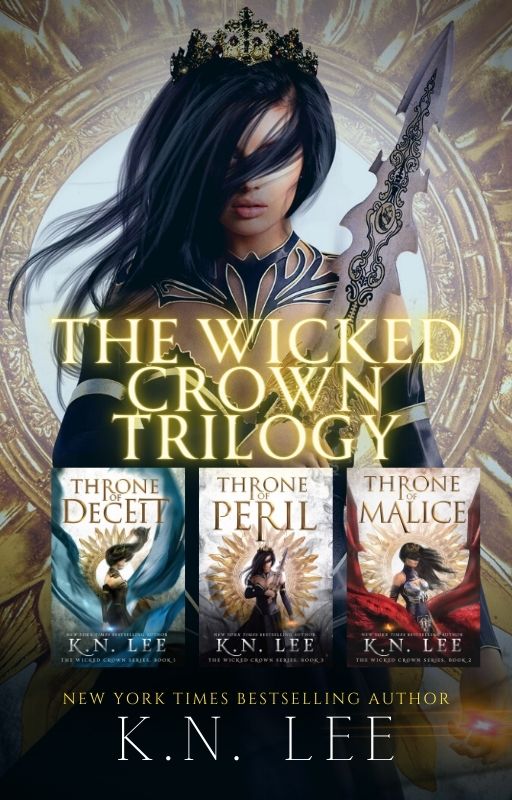 THRONE OF DECEIT is fast-paced young adult fantasy filled with magic, betrayal, slow-burn romance, and a promises of an epic quest. Did I mention a sexy demigod? Mmm. Destan. ~ USA TODAY Bestselling Author Raye Wagner

The lord of the underworld wants one thing.

The wizard king's daughter.

When danger calls, the gods of old unite to protect the innocent. Elise thought she was just another ordinary bastard daughter–even if her father was the powerful wizard king of the largest kingdom in all of Titania.

While she prepares for her winter ball, where she can position herself in an advantageous marriage and free herself from a life of exile, her father starts a war. His war against any mage who stands against him sends terror throughout the kingdom…but it is his deal with the Lord of the Dead that can destroy the entire realm.

Though Elise has never met her father, she's felt his cold glare and hatred far as long as she can remember. She's no one, powerless, and defenseless. But it turns out that was all a lie.

When her hidden power calls, and horrific creatures come to claim her, she can only rely on her mysterious grandmother, the awakening magic within…and the handsome warrior sent to spy on her. A harrowing quest for freedom, magic, and a sacred crown sends Elise down a treacherous journey of self discovery.

Embark on an epic, coming of age journey through the ancient world of Titania, where dragons roam, magic brews, and myths and legends prove true in this trilogy that includes Throne of Deceit, Throne of Malice, and Throne of Peril.