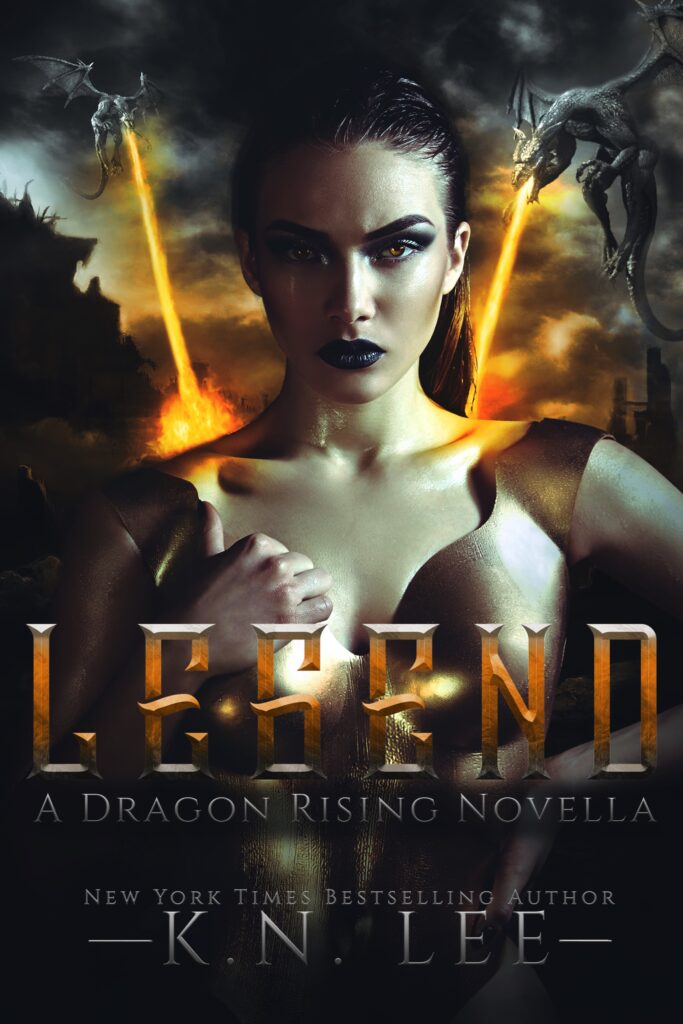 Dive into the world of fallen angels, dragon shifters, demons, and vampires in the Dragon Rising novellas, where one woman must decide if she is content with hiding, or if she will grab her sword, shield, and armor to fight the evil destroying our world. Fans of The Vampire Diaries and True Blood will love Legend.
An angel. Two dragons. A demon. Rae must confront her past to protect her future. But, how can she fight evil when he's so remarkably handsome?
Once a general in the Divine Army, Rae now spends her days masquerading as a human. Falling in love with the handsome surgeon in her hospital was dangerous enough. But, when her demon ex-boyfriend starts stalking her, he is the worst of her problems. A powerful dragon shifter wants her in his harem, and will do anything to get her, even destroy the world to win her heart.
New York Times bestselling author, K.N. Lee presents a unique urban fantasy world that mixed sword and sorcery with paranormal romance. Download your copy of this fast-paced novella serial today!